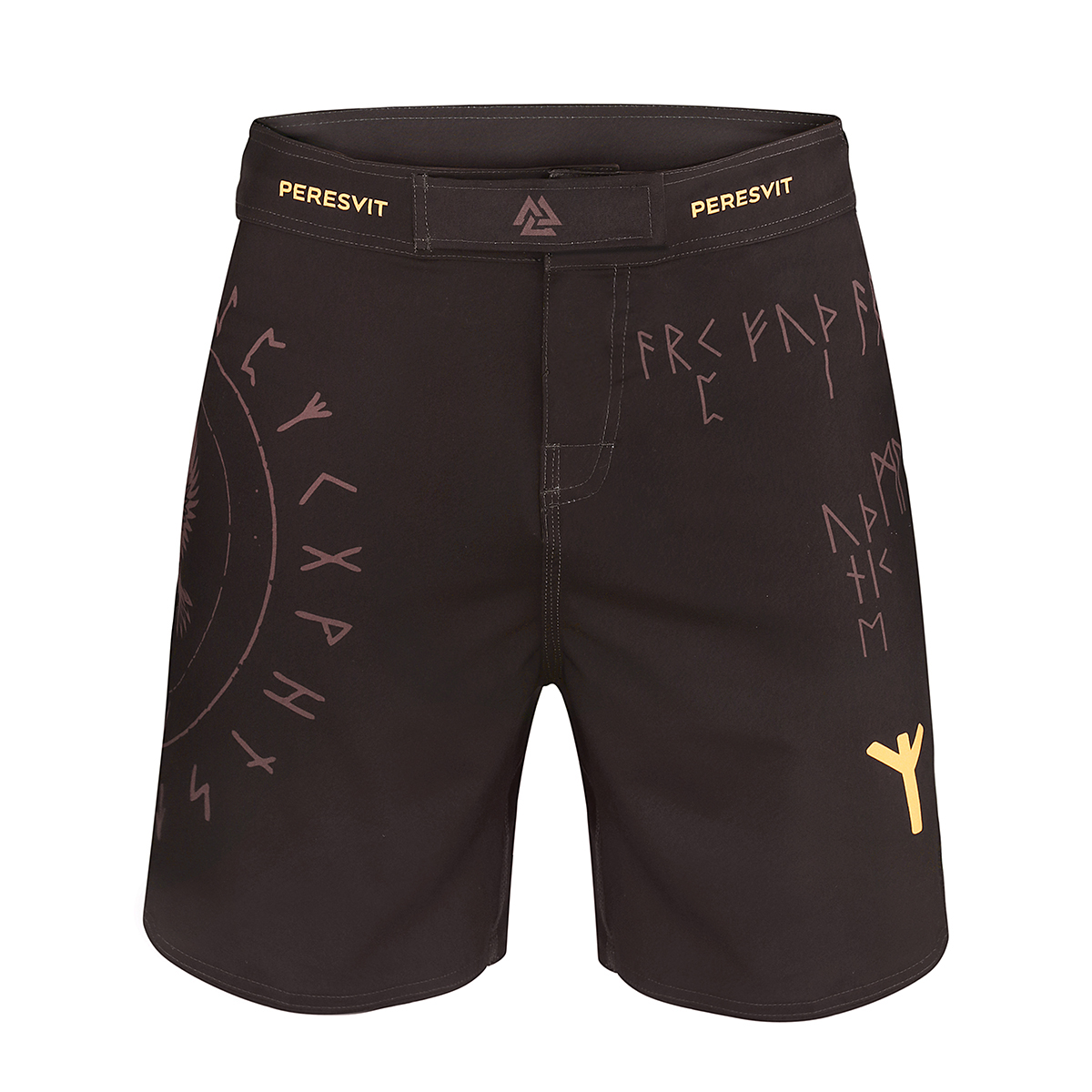 All in stock! Shop in Kiev.
Payment by cash on delivery or by card
30 days product return guarantee
The Peresvit Valhalla combine the best technologies available to ensure ultimate performance and comfort during training sessions and competitions. The shorts of choice for MMA, running, or simply workouts at your gym.
Shorts are made of durable and lightweight fabric (fabric is 20% lighter than in Immortal series). At the same time, they remained as strong as before.
Main description
the PS Tight Fit system ensures a perfect fit and secure grip around the athlete's waist with a T-type Velcro closure, in addition to a wide drawstring that doesn't stick to Velcro or inner silicone non-slip band;
the moisture-wicking properties of PS Dry Max technology ensures faster drying and superior temperature regulation;
antibacterial and anti-odor properties with PS Fresh technology;
sublimated graphics that don't fade;
reinforced triple stitched compression seams for durability under repetitive stress and elastic fabric to avoid chafing;
Care
Machine wash cold <30;
Do not bleach;
Do not tumble dry;
Do not iron;
Do not dry clean
Fabric
95% polyester;
5% spandex.
Brand
Peresvit
Material

Polyester-elastane

Size

L

M

S

XL

XS

XXL
Customers' reviews
Write a review
Question / answer
Ask your question
Виктория
23.07.2023 21:25
Добрый вечер,а есть размерная сетка для шорт?
MMA Style Sales Team
23.07.2023 21:25
Вітаю! Прикріплюю посилання на розмірну сітку https://mmastyle.com.ua/ru/site/size-chart#brand-1