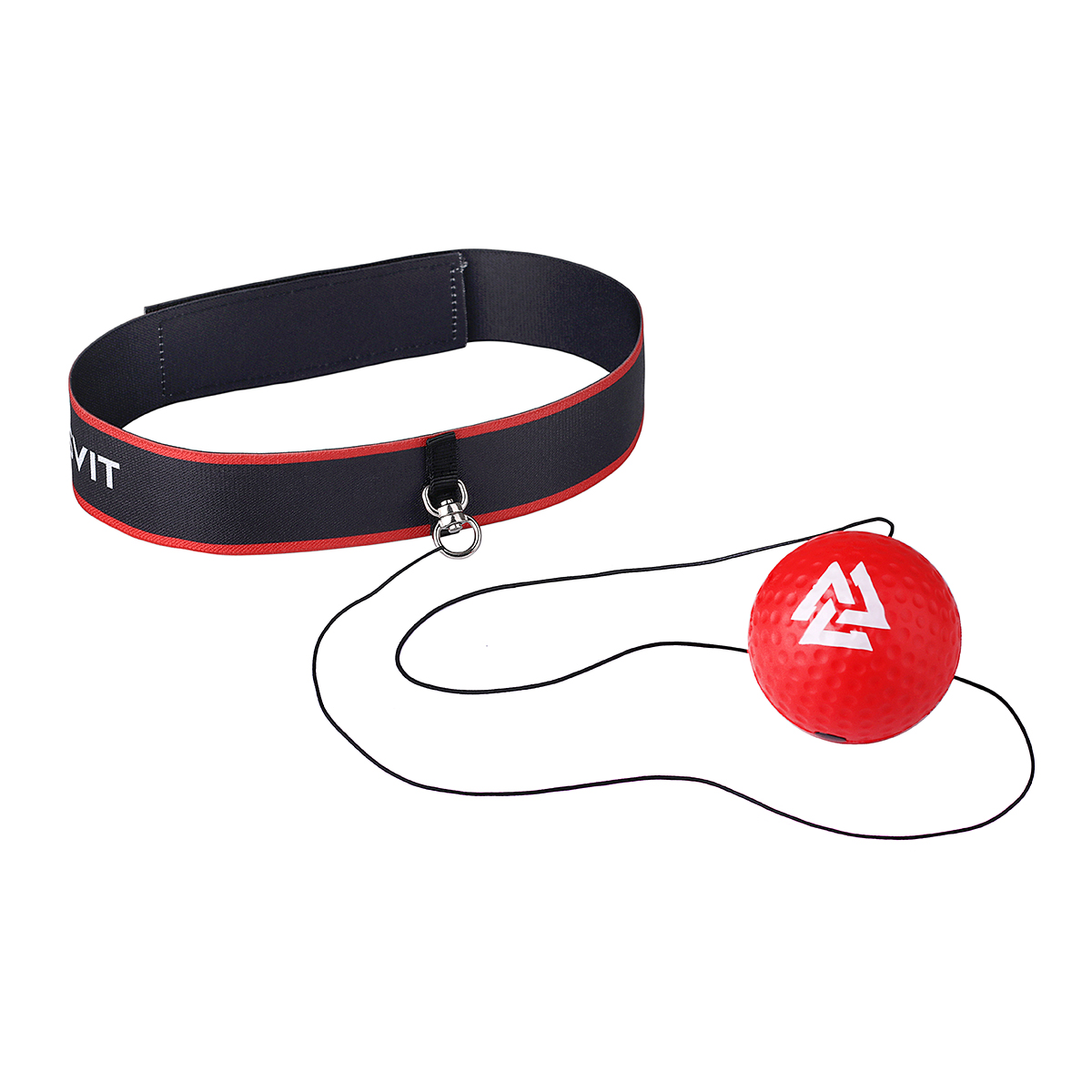 All in stock! Shop in Kiev.
Payment by cash on delivery or by card
30 days product return guarantee
Accuracy. Reaction. Timing.
These are just some of the skills that this boxing trainer helps to develop. The Peresvit Reflex Ball helps fighters practice their timing, accuracy, and coordination. It's a simple and incredibly effective tool for every puncher.
You can boost your boxing skills with four different balls (vary in hardness, weight and color) and elasticity of the attachment rubber bands. Depending on the weight of the ball and the elasticity of the rubber band, you can choose a level to practice your speed and reaction.

A separate mention should be made of the headband. The moderate elasticity allows it to stay in place (even with strong ball rebounds) without being too constricting. You can tighten or loosen the size using the convenient Velcro strap at the back of your head. The hypoallergenic soft material allows the headband to not stick to your skin and absorb moisture.
Advantages:
Convenient to use in limited spaces like a room, hotel room, office;

Different difficulty levels;

Comfortable head strap in the form of a wide lightly elastic strap of universal size;

Strap attachment with elastic cord to the hinges (mobile attachment) eliminates twisting of the cord during use;

Using heavy balls strengthens the impact part of the fist. During long work without gloves, bones get callused, making them strong and minimizing future potential injuries.
Peresvit Reflex Ball kit includes:
Elastic head strap;

Tennis ball weighing 60 g;

Rubber ball weighing 86 g;

Black and red ball each weighing 18 g;

Spare elastic cords;

Storage and transport bag.
Customers' reviews
Write a review
Question / answer
Ask your question